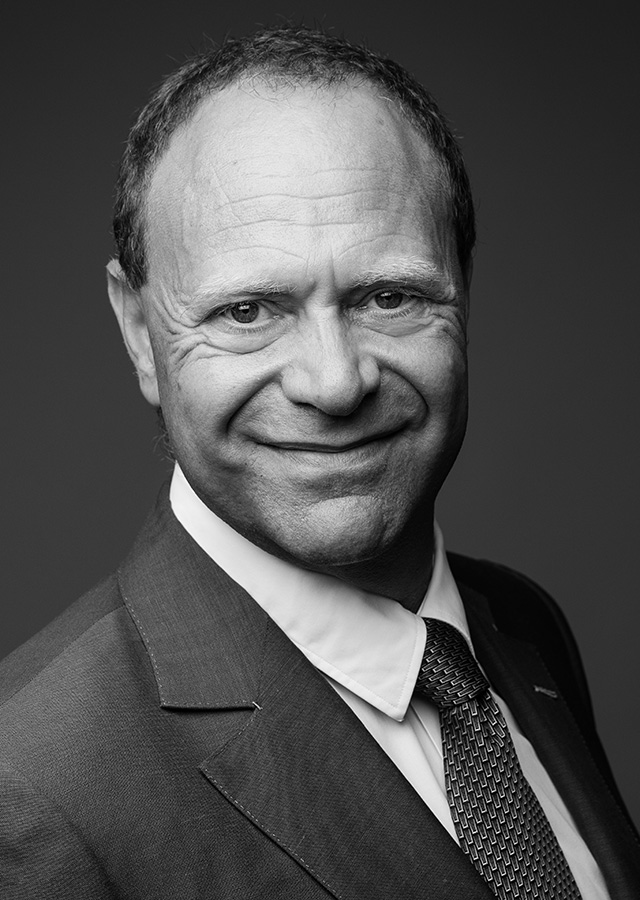 Pierre-André joined LNA in 1994 to develop the business law and tax department, after having started his career with Nauta Duthil and EY.
Each of his clients benefits from personalised services that consider the economic and financial aspects of the case.
Serving a clientele that is keen to appreciate the financial implications of its investments, he provides his expertise in family office matters and equivalent services to company directors and certain institutional investors.
Individuals and companies are assisted in tax audits and disputes.
He regularly participates in tax seminars and sits on bodies where his tax skills are recognised.
Aware that the human being is the driving force behind the activity of companies and the key to success, Pierre-André favours listening and constant involvement to develop a strong intuitu personae, in order to identify and consider the challenges of his clients.
Bold and committed, he is a force for innovative and tailor-made proposals.
TRAINING
Postgraduate degree in Business Law and Taxation – Université Paris 2 – Panthéon-Assas
Postgraduate degree in Public Finance and Taxation – Université Paris 2 – Panthéon-Assas
ACTIVITIES
Member of the Paris Bar (1990)
Lecturer in corporate taxation at the University of Paris 2 -Panthéon-Assas
Commissioner to the Departmental Tax Commission – CIDTCA
Member of the Institute of Tax Lawyers – ACF
Member of the International Fiscal Association – IFA France
AREAS OF EXPERTISE
Corporate and personal taxation, property taxation, foreign accounts
Company life
Monitoring of companies in difficulty
Restructuring, mergers, acquisitions, disposals
Asset and financial engineering
Commercial law, commercial leases, transfer of business
LANGUAGES