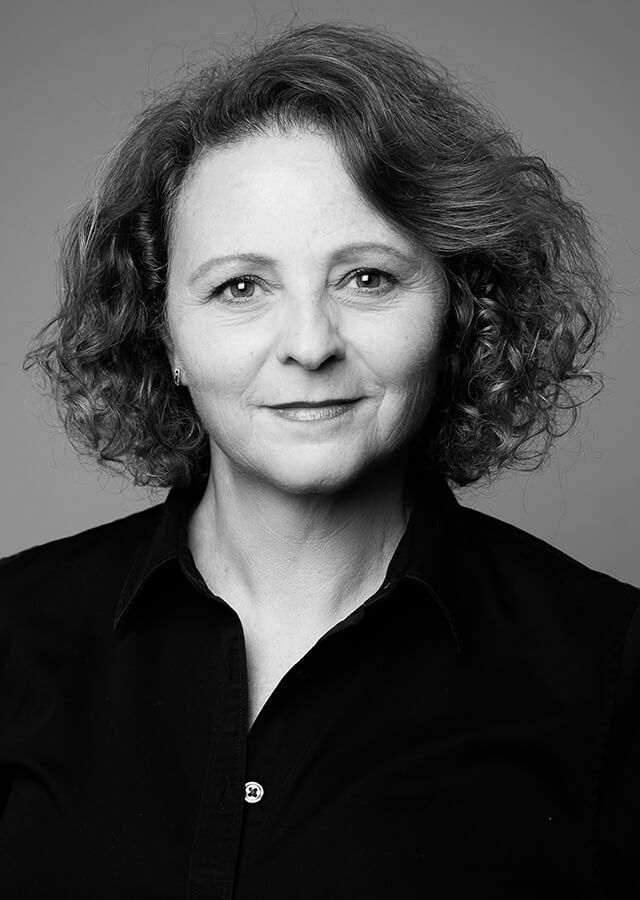 After starting her career at Bignon Lebray, Maroussia joined LNA in 1993 where she created and developed the new technologies department.
Her experience and expertise are recognised in areas where law and technology interact.
She offers her skills to companies in the industrial sector (steel, plastics, chemicals and petrochemicals, hydroelectricity, photovoltaics, wind power, etc.) as well as to innovative companies (digital services companies, telecoms, software publishers and software packages, integrators).
Maroussia is involved in litigation (civil and commercial proceedings, expert opinions), advising (consultations, drafting of contracts, audits), and intellectual property issues.
Her mastery in forensic processes and ad hoc or institutional arbitration procedures, in engineering, industrial cooperation, and the supply of raw materials, is a major asset for companies.
Perceptive and scientific, Maroussia understands her clients' business and responds to their challenges.
TRAINING
DU in Contract Management – Université Paris 2 – Panthéon-Assas
Postgraduate degree in English and North American Business Law – Université Paris 2 – Panthéon-Assas
Master's degree in Business Law and Taxation – Université Paris 2 – Panthéon-Assas
Trained in the Collaborative Process, levels 1 and 2 of the AFPDC (French Association of Collaborative Law Practitioners)
ACTIVITIES
Member of the Paris Bar (1990)
Member of the Geneva Bar (2008)
Former Member of the Legal Commission of the Euro-American Chamber of Commerce
Member of the French Association of Collaborative Law Practitioners
Member of the French Association of Contract Managers
AREAS OF EXPERTISE
Liability/Industrial risks
New technologies law : IT, networks, telecoms, integrators, editors, cyber risks, GDPR, personal data
Economic and commercial law
Renewable energies – EnR : hydroelectricity, wind power (onshore and offshore), photovoltaic
Intellectual property (trademarks)
Contract management
LANGUAGES